This is the first in a series of articles documenting my experience with the introduction of 3D CAD into industrial/mechanical engineering. Please take some time to read them all. From board draftsman, to 3D CAD designer, to 3D CAD dealer, to 3D CAD teacher, to Industry Disruptor, some of this information may surprise you.
If anyone would like to chat about the old board days or talk about 3D CAD in the beginning and today! Please feel free to call!
Joe Brouwer 206-842-0360
50 Years of Engineering
The 1980's - 3D CAD - The Beginning
The 1990's - 3D CAD/CAM Moves to the PC!!
The 2000's - The Age of 3D CAD Un-Enlightenment!
When I was a kid I would buy drafting kits. I would draw and you could turn the drawings in to Blue prints. I just loved drafting. I was a wiz kid at descriptive geometry. I really didn't find this out until one day in Geometry class the teacher said. "Only one student has gotten a perfect score on this test, Joe Brouwer". I think I was in a conversation with Cookie Fletcher at the time.
Now, I am this fellow that got "C's" and "D's". But this test was on descriptive geometry, questions like what is the shortest distance between two points or what is a line called that is equal distance form a point. Those kinds of questions. I never studied, I just knew it. It was interesting all the smart kids would come up and ask me about my tests after that. Sadly, I did not impress them with anything else.
I tried to sign up for all of the drafting classes in High School. I just got one quarter with a thing the called round robin that was composed of drafting, wood and metal shop and electronics (Which is still FM to me).
But after high school I tried a few things, working at my father's restaurant, a quarter at Olympic Junior College. No real path. I forgot about my interest in drafting.
Then a miracle happened. In 1965, Boeing was looking for draftsman. They had a couple of huge projects: 737, 747 and the 2707 (SST), They teamed up with the government program "The Manpower Development and Training Act of 1962". Some how I caught wind of it. They were looking to train draftsman and electronic assemblers. With my aptitude for descriptive geometry I was quickly signed up.
<![if !vml]>

<![endif]>
They paid me $200 a week to train. My first job at Boeing was $185.
I started at Boeing in August of 1965. The Vietnam war was just starting. And I was drafted into the Marines. I had a bum knee and was discharge a year later and went back to Boeing.
I was assigned to the Triple 7 division. No.. not the 777, LOL. It wasn't even on the board at that time. It was the 707, 727 and 737 airplanes. They all are based on the KC-135 airframe as was the later 757.
The KC-135
<![if !vml]>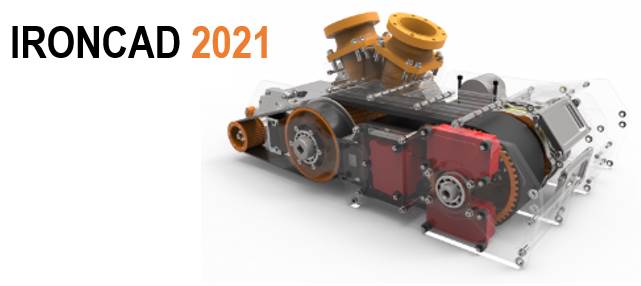 <![endif]>
The Triple 7's
<![if !vml]>

<![endif]>
A situation occurred that allowed me to be transferred to the 747 project, where I became a layout design drafter (I loved this stuff). I was doing layouts and the newbie engineers were taking layouts and my instruction on doing the drawings. I was a "D" draftsman and quickly complained. Asked for a raise and they gave me a dime. I told the supervisor this was not enough and it wasn't fair. He said "That is your job".
<![if !vml]>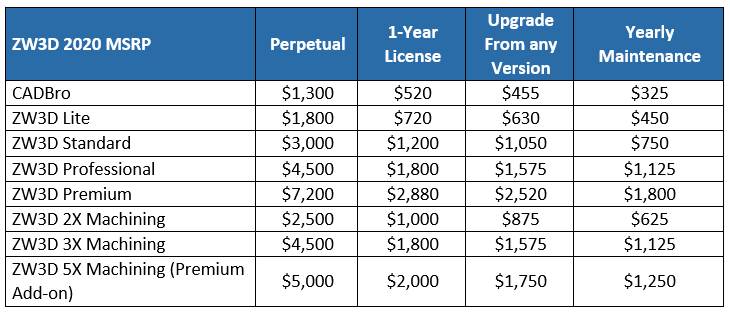 <![endif]>
OMG, I remember saying to myself as I stepped into a cross section of the 747 fuselage, this thing will never fly. I did get my chance to fly in it. An Iberian Airlines flight from Madrid to NY. First Class!!! A great story!
I was designing the escape slide actuation mechanism. Yes a "D" draftsman. In those days, only the newbie engineer or engineers that did not have a management path were on the board.
There were a bunch of contract engineers (Job Shoppers). A few from the UK. They were making money hand over fist with the overtime. "Hmmm I am as smart as those guys" I thought to myself. I said adios to the job and company I loved. No job, a buddy and I headed out to California. I got a job instantly and my buddy couldn't find one and headed back home.
My profession was set. I became "The Road Shopper" "Have Drafting Tools, will Travel" I was looking for an old cartoon of a "Job Shopper" that had a fellow with a briefcase with $20 dollar bills sticking out of it as he went out the door. More than one of shoppers did this.
My first contract was with Varian Associates in Palo Alto. Just a bit of mechanical drafting.
Then back into aircraft at Convair working on the DC-10 Floor beams. It was undimensioned drawings, ink on mylar. We actually used magnify glass while viewing our scales.
<![if !vml]>

<![endif]>
Then to Hughes Aircraft in El Segundo to do some electronic test packaging for the F-111 project. LA was great, I had a little apartment right on the strand in Hermosa Beach. California was great in the late 1960's. Sex, drugs and rock and roll. Hmm I remember lot of drugs and rock and roll.
<![if !vml]>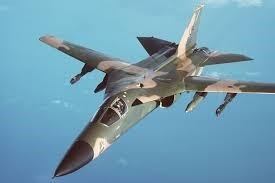 <![endif]>

I did get a contract offer to go to the C5 Program with Lockheed in Marietta, GA. But I had just seen "Easy Rider" and I had long hair and drove a green VW. No way was I going to drive through the south.

<![if !vml]>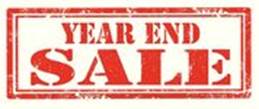 <![endif]>
I actually got out of the industry and headed back home to experience the "Tune in, Drop out and Turn on" experience. It was fun for awhile until my dad died. I came back from a religious group I became a member to help my mom with the restaurant.
My old high school sweetheart came back to town and I got married. We sold the restaurant and I went back to Boeing. I was there for about 3 months and quickly found a job! "On the Road Again". This time with a wife, a little girl, two dogs, towing my little pickup we headed out to Pratt and Whitney in West Palm, FL to draft Gas Turbine parts. 3000 miles no guarantees, just my skills.
<![if !vml]>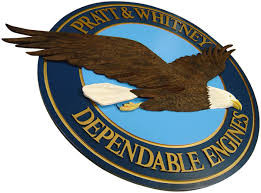 <![endif]>
Boeing is the only company I have ever worked direct!!
Even though we were taking layouts from the engineers and detailing the parts. I never stopped being a designer. I was assigned this heat shield for the after burner ring. The shield was in two pieces designed radially. I said, wow, his is going to be a horror show to create the tool. I recommended they design it on the side. My drafting lead and supervisor let me do a layout and they presented it to engineering. The engineering supervisor came down and took the drawings to redesign. Like I have said "Job Shoppers" were mostly made up of highly experienced design draftsman. We were the very best, the cream of the crop, if you didn't know your stuff you were out the door in a week. There were virtually no engineers on the board.
Now don't get me wrong here. Engineers ran the show. We all worked for a lead engineers that reviewed the design. Draftsman were worker bees. There were no more dedicated workers. The job was everything. But there was no management path for draftsman, that is why so many draftsman hit the road as shoppers.
A few fellow shoppers left Pratt for a job at Williams Research in Walled Lake, MI, fondly known as Willie's Rocket shop. They got me a referral and I took a contract.
<![if !vml]>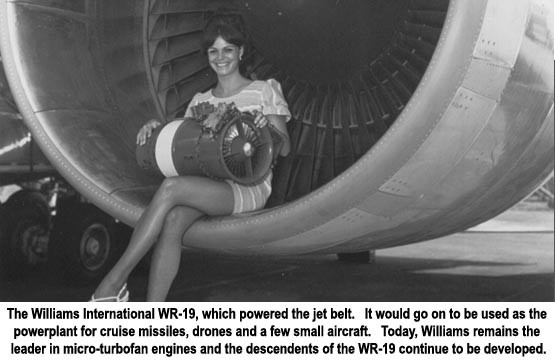 <![endif]>
<![if !vml]>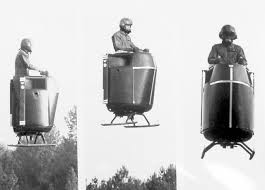 <![endif]>
I soon got a great offer at Continental Motors in Muskegon, MI. I was assigned the job of installing a diesel engine in the XM-1 Tank just in case the gas turbine engine failed. Again I was a design draftsman. But that was not unusual, most of the design was done by a draftsman under the guidance of an engineer. I worked full size on a vertical drawing board about 12 feet long with a sliding straight edge. It was a very strange place, it was a union drafting house and when the overtime stopped they had to have a vote of the other draftsmen to keep me. I was a very popular fellow. But no overtime, meant time for me to leave.
<![if !vml]>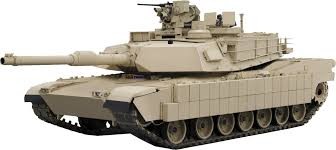 <![endif]>
Then to the greatest job I have ever had was at Martin Marietta in Denver working on the Manned Maneuvering Unit. We had astronauts dropping by all the time. As I have said most of the design was done by design draftsman. An engineer and I were designing the control arms.
<![if !vml]>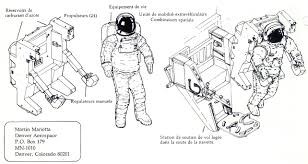 <![endif]>
I was doing the layouts and passing the jobs out to the other draftsman of which 6 were newbie engineers. None had more than one class of drafting. They were totally lost. Slowly, I would go over with each one the drawings they made. They were very enthused about learning how to create drawings. There were both men and women. They were upset that the colleges did not teach them the importance of drafting. I was the old man of 33 years.
When the project was over I headed out to Gate Learjet for almost 2 years in beautiful Tucson, AZ. It was the most unorganized engineering department I had ever worked. Coming out of Martin Marietta it was shocking. The management seemed to be Boeing rejects. I will not go into the specifics.
<![if !vml]>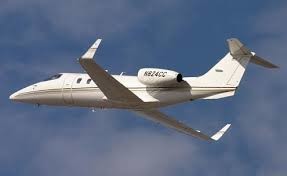 <![endif]>
But I would never fly in an early Learjet 50 models. Bombardier now owns them and they are a very reputable outfit. It was fun to hear the stories of Bill Lear, he was quite a character. His daughter's name was "Chanda"...Get It? LOL
Sadly, I went to the General Manager and told him how out of control the engineering and manufacturing was and that any of the permanent engineering staff would be fired if they worked for Martin Marietta. He called the VP of Engineering and told him what I said. I cried when I had to leave wonderful Tucson.
Next I was off to Page Avjet to do private jet interiors in San Antonio. We did work on the 727 and the Challenger 600. It was very simple interior design. All I can tell you about San Antonio was that it was hot.
<![if !vml]>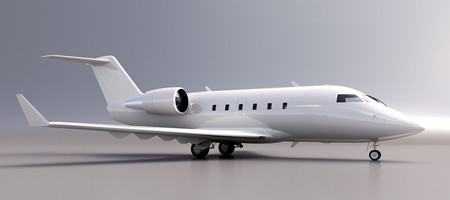 <![endif]>
My buddy called me from William Research now Williams International. He was in charge of the Computervision CADDS 4 system. It was a board job. I showed up and after a couple of weeks I talked them into letting me learn CV in the evenings. It was 3D wire frame design. It was 1982!
3D CAD Arrives!!
1980's - 3D CAD - The Beginning
You know, it makes you wonder if Boeing could bring an airplane totally done on the board back into production. Here is an article that asks that question.
Here is a taste of what is there. This is my favorite and most popular article.
The Worst to Best 3D CAD System and Why
You may enjoy my latest article.
The Two CAD Programs that Set the Path to 3D MCAD Chaos!
_____________________________________________________________________
Please feel free to stop by our website below for a variety of articles on the State of our Industry, Interesting Articles on 3D CAD Productivity and a Few of Our Projects!
<![if !vml]>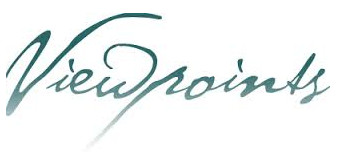 <![endif]>
Viewpoints on Today's 3D CAD and Engineering Industry
We sell and support IronCAD and ZW3D Products and provide engineering services throughout the USA and Canada!
Why TECH-NET Sells IronCAD and ZW3D
If you would like more information or to download ZW3D or IronCAD
TECH-NET Engineering Services!
If you are interested in enhancing your conceptual design process, adding professional hybrid modeling capabilities or looking for a new solution to increase your productivity, feel free to give me a call to answer any questions, just to chat or have an on-line presentation of our products.
Joe Brouwer 206-842-0360