Autodesk and PTC have implemented a subscription only sales program.
Are you really ready to move to this scam?
The Case for Inexpensive 3D CAD!
---
Here are some interesting 3D CAD modeling exercises. They started out as product comparisons, but soon moved to a study in 3D CAD modeling techniques in which I introduce Streamline Sketching and Feature Based Modeling. ZW3D offers the functionality of designing with primitive shapes which can increase productivity 5 to 10X. The basis of all engineering is part design and documentation.
Here is a comment by one of my customers that just moved to ZW3D Lite:
"Well Joe, I'm back using SW for my daytime job and ZW for my evening job. Much prefer ZW."
I would also like to introduce you to Phil Procario, Jr.
Phil is one of the most experienced and prolific 3D CAD designers I have ever met. He has completely moved to ZW3D Standard for his personal and work 3D CAD system. He is now the ZW3D go to guy in TECH-NET. Read what he says about ZW3D.
---
What is ZW3D Lite?
Take a look how it works!!
Master 3D CAD Design in 3 Hours!

Watch in Full Screen Mode for Best Results!

Please feel free to download ZW3D for a free 30 day evaluation
For more information or to download
We can offer you an annual (yes, annual) rental of ZW3D Lite for only $720.00.
Perpetual is only $1,800.00
Give us a call at 206-842-0360 for more information or to put in an order.
We only represent the USA and Canada!
---
Read through the features of ZW3D Lite and compare!
The very best features are the Multi-Object environment and Integrated Drawing. Design your complete project or assembly in one file including the drawings! This eliminates much of the data management problems.
Hybrid 3D Shape & Feature Modeling
Advanced solids with built-in primitive shapes

Superb shape simplification for direct editing of any geometry

Import and export of all industry standard formats, including PMI data for NX, Catia, Creo and Solidworks

Feature commands for holes, threads, lips and rib networks

Integrated Model healing

3D engraving on solids and surfaces

Unlimited undo/redo capability

Variable-offset shelling and draft

Part comparison utilities
2D Detailing, Sections, Details/BOM & hole Tables
Integrated Drawings in part or assembly

2D Detailing, Sections, Details/BOM & hole Tables

Automatic layout with projection, sectioning and detailing

Hidden line, wire frame, shaded and fast hidden line views

Advanced sections of trimmed parts or trimmed surface

QuickDraw geometry with One-touch trimming & dimensioning

Annotate views, sections and details with True Type

Fonts Assembly exploded, detail, configuration and history state views

GD&T Editing and creation

Bill of Material, Hole & Electrode tables with auto-ballooning

Title Header fill-in with attributes, variables or images (logo display)

One-touch model recall
SmoothFlow Direct Edit & Quick Edit
ZW3D features a next generation 3D SmoothFlow design paradigm. SmoothFlow will make ZW3D the fastest, most effective 3D CAD system available anywhere. It combines the speed and flexibility of direct modeling with the precise control of dimension-driven designs, without losing the features and functionality of history-based modeling. You can modify features quickly and effectively on native or imported geometry without history regeneration.
Assembly
ZW3D burst technology offers efficient handling of 10,000 part assemblies or larger. By special handling of display data, ZW3D minimizes memory usage which allows users to efficiently manipulate and manage assemblies from design prototyping through manufacturing.
Single Model Environment

Strong support for assembly-centric design

Top-down or bottom-up assembly design

In-place assembly shape modeling

Editable Bill of Material with Excel link

On demand data retrieval

Assembly patterns

Interference checking

Exploded views (automatic & interactive)

Part lookup with predefined search paths

Constraint-based component positioning

Assembly history regeneration offer more and better edit behavior.
PMI (Product Manufacturing Information)
PMI (Product Manufacturing Information) is 3D annotation, which allows designers intuitively create dimension and annotation on the 3D entities.
Geometry Healing
ZW3D healing with new healing function can analyze and quickly repair abnormal conditions found in the geometry of imported files (e.g., vertex points, edge curves, UV curves, and face boundaries). These abnormalities include gaps that are impossible to machine. ZW3D can resolve thousands of such problems in minutes. Even though ZW3D can go straight to work on poor geometry, great healing tools are still essential to anyone that works with imported data.
Translators
ZW3D has good capability to convert 3D model file, including IGES, PARASOLID, STEP, DWG/DXF, STL, VDA file. For image file (jpg, tif, bmp), many work can be done in ZW3D. Such as 2D images imported into sketch environment can be converted to lines, arcs or curves. Any CAD model can be saved as 2D/3D PDF.
Directly read other CAD data from CATIA, NX, CREO, SOLIDWORKS, SOLIDEDGE, INVENTOR, including 3D models and PMI. With "Associative import" function, the imported 3D model can be updated after editing in ZW3D. Any 3D models can be directly saved as CATIA V4/5 part or assembly file.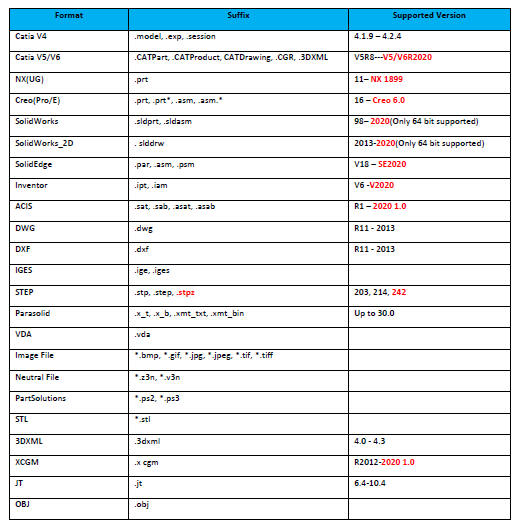 ZW3D 2021 New CAD Features: Tackling Complex CAD/CAM tasks





ZW3D 2020 New CAD Features: Faster and Faster





ZW3D 2019 New CAD Features: Increased Productivity Improvements



ZW3D 2018 New CAD Features: New Associative Import
 
Using or thinking about using PMI? ZW3D can create 3D PDF including the PMI.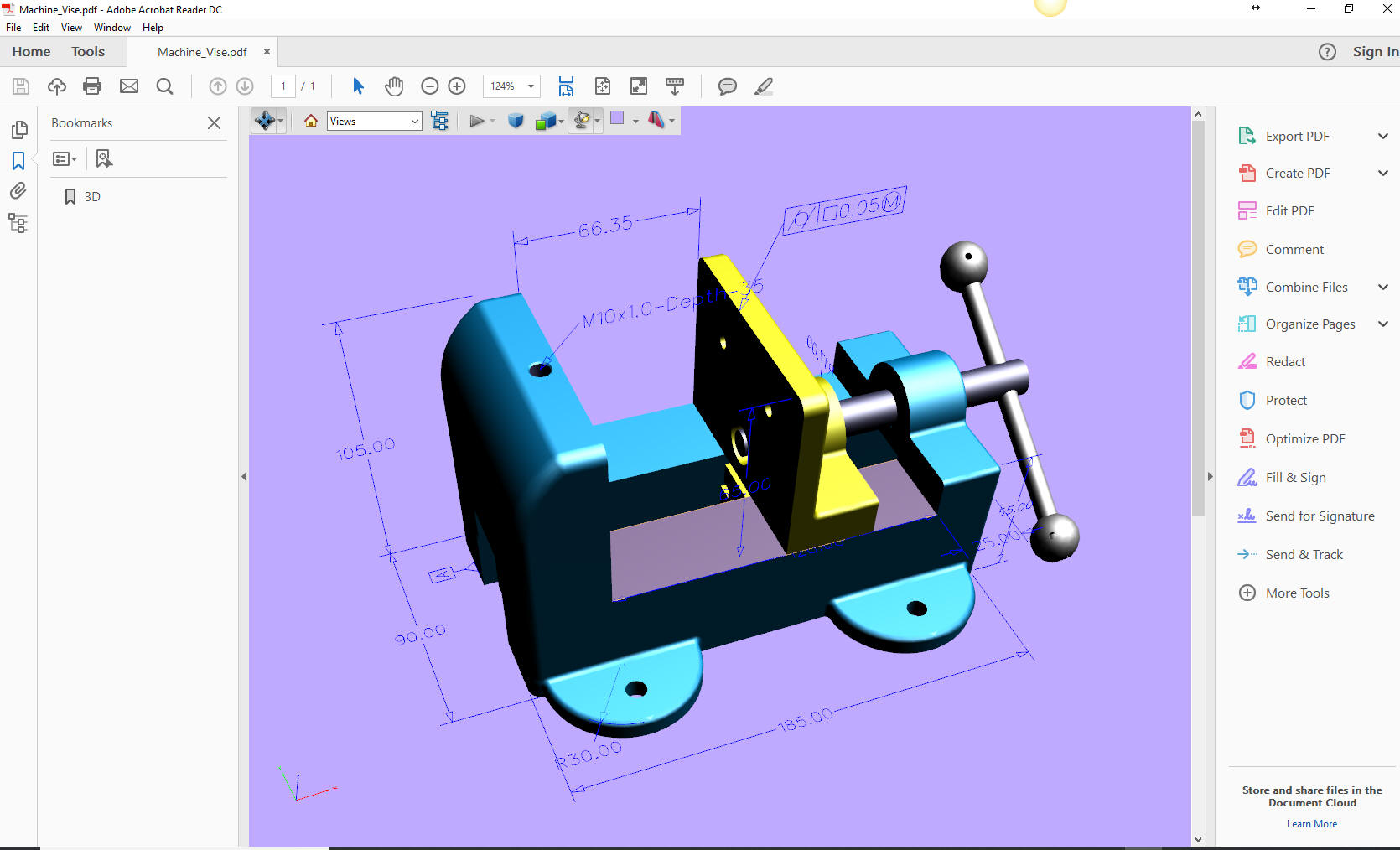 Don't worry ZW3D can Directly Edit Non-Native Parts. Your legacy data is no problem.
Is ZW3D "The Ultimate 3D CAD System"?

Require more Advanced Functionality?
Surface and Hybrid Modeling with ZW3D Standard
Rental costs $1200.00 Annually or $3,000.00 perpetual (It is your option)
The Spider was designed in ZW3D Standard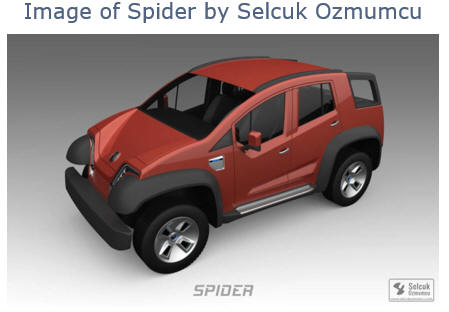 ---
Need cost effective integrated mold design or CNC?
The Case for Inexpensive Integrated 3D CAD/CAM!
---
For more information on other versions of ZW3D CAD & CAM
Give us a call when you get any of our products downloaded and we will set up a skype meeting and give you a demonstration and some tips. We can show you how to incorporate this important cost effective capability into your engineering process. We also have rental pricing on our other ZW3D products.
See you online.
Joe Brouwer
206-842-0360
Skype: tech-net-inc
---