Need to read Catia, NX, Creo or Solidworks PMI or Solidworks and Catia Drawings!
---
3D CAD Translators with an Edit Button
We can offer you 3D CAD translation where you can actually "EDIT" the parts at a price much more cost effective than the "translation only" packages.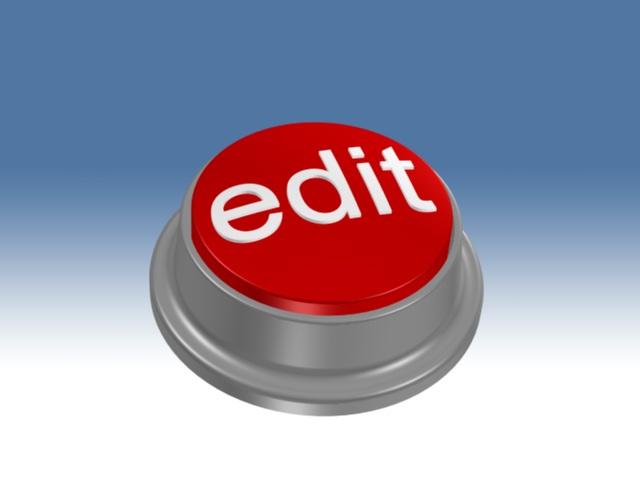 ---
"You can immediately start working with the parts or assemblies in our
Single Model Environment or export them in a format your system can read!"
---
Many CAD products have now incorporated explicit or direct edit modeling capabilities. Sadly, they have not made it readily available in the design process. We should be able to easily integrate it into our daily design process. Imagine never worrying about the history of the part, by just having the ability to instantly start modifying your parts and assemblies. I have this level of flexibility as part of my design process.
Smart Parts - Dumb System
Dumb Parts - Smart System
Is 3D CAD Productivity an Oxymoron?
Take a look at your CAD system. It can only read a history based file generated by that CAD system. Yes the CAD system is stupid it depends smartness of the parts. Now take a look at the only system that has integrated direct edit functionality. Most all features are available for modification. Don't you think It is time for you to switch to a Smart System.
Creo has a complete separate package that offers a clumsy user integration of direct edit functionality.


Solidworks, Inventor, Solid Edge and NX have incorporated direct edit functionality but treat each face modification as a step in the history. While this is better than Creo Direct it is not easily used in the design process. Mostly promoted for modifying non-native or dumb solids.

ZW3D even though creates a step in the history, but it can take the complete history and move it to a single brep if the part gets too complicated. This allows you to focus on direct edit modeling in your design process.

Catia 5 offers no direct edit functionality and only offers complex history based design. Sadly, it is mostly used in the aircraft industry where the only constant is change. You can see the automotive industry starting to wake up to this weakness in Catia and moving to the much more productive NX. I am sure Boeing and Airbus will realize this soon.

IronCAD/INOVATE are the only packages that have true integrated history and direct editing that are used in combination in the design process. Direct editing is not a step in the history but completely integrated into the system. When you directly modify a face, it will blow the affected history. But it is of no consequence, you still are working with both processes. Can you Solidworks clone users imagine blowing your history?

Direct Edit Only - Now there are some great direct edit only packages. But I have found them a bit clunky to do conceptual design. History is by far a much more productive paradigm for conceptual design. But we all know making extensive changes in history only systems can be very difficult and is dependent on the experience and intelligence of the user. Direct edit offers a much simpler process that aids the not so "bright" or casual user.
Here are videos of most of the products direct edit functionality
Universal 3D CAD Compatibility is not Here!
But like I have said above, most of you can now utilize the direct edit functionality in your design process. Try it, you may like it.
---
Import Solidworks, Inventor, Creo, NX and Solid Edge
Import/Export all standard formats plus Catia 4/5
Do you have departments that are outside of engineering and are always clamoring for more access to the parts and assemblies? We really do not want them accessing native parts and assemblies. We offer two systems that can bring the parts in and use them for a variety of reasons. From sales, marketing, tooling, machining, planning, analysis, etc. The cost of an extra seat of NX, Creo and Catia are prohibitive, not only in price but the complexity of the program itself. Solidworks, Inventor and Solid Edge are not cheap and still have a long learning curve.
We can offer a creative solution for every situation. An easy to use program for sales, marketing, tech pubs and those that are not engineering professionals.
Leverage Your Engineering Data - Sales, Publication and Marketing
We can also provide the engineering support staff with inexpensive professional 3D CAD software to evaluate the designs and make changes if required. Never touching the native file. We can even import all of the PMI information from Catia, Creo, NX and Solidworks.
You can edit the parts and import them back into the native system for production work.
The Worst to Best CAD System and Why!
For no more than the cost of an "translation only" program you can have an edit button.
See pricing and order information below.
Does all of that sound like something you could use?
---
So let me introduce you to the "EDIT BUTTON"
Both of our CAD packages have integrated constrained/freeform history/feature based and direct edit solid modeling functionality. Why not lead the way to the new Engineering CAD standard!! We can help you get started in all aspects.