IronCAD's unique drag and drop design from standard and custom catalogs offers a new paradigm in the constrained sketching world of 3D CAD!
Here are some getting started lessons, we have sketching but is what I call "Streamlined Sketching".

TECH-NET IronCAD Training

IronCAD Offers Minimal Data Management
Create parts and assemblies in a single file with IRONCAD's unified design scene. Minimal product data management needed. It has a separate documentation module that can have all of documentation in one file. This is more than a drawing module you can do Tech Pubs, Marketing and Tooling & Planning Docs.

Please take a look at this lesson. Thirty files in Catia turn into two file, parts, sub-assemblies and drawings. It is the same with Creo, NX, Solid Edge, Solidworks and Inventor. We read them all.
<![if !vml]>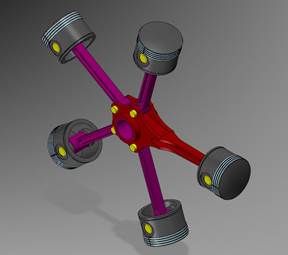 <![endif]>
IronCAD vs Catia Lesson 3 Assembly

IRONCAD 3D modeling software empowers designers to focus on design by giving them an intuitive platform that mirrors how we interact with the physical world. Easily reposition components with the patented TriBall™ visualization tool, resize objects by stretching them with handles, and drag and drop predefined shapes into the design scene for a better, faster design process.
---
<![if !vml]>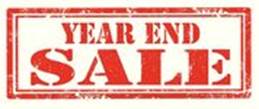 <![endif]>We have some great specials to introduce the IronCAD 2021. These specials are good until December 30. 2020
AA (Armor Advantage) includes annual maintenance plus support and extra mobile license!
Buy IronCAD Full Price with AA, Get Additional Seats 1/2 Price (IC + AA)/2. Cannot be combined with other offers.
Reg 10,530.00 Special $7,897.50

Buy IronCAD with AA, and get 20% off the list Price of IronCAD (AA is at list). Cannot be combined with other offers.
Reg 5,265.00 Special $4.471.00

Buy IronCAD, Mechanical and Translator all with AA, get 30% off total price.
Reg 6,775.00 Special $4,742.50
3rd Party Promotions:
Buy IronCAD Mechanical with AA and get 20% off list price of IronCAD Mechanical (AA is at List).
Reg 810.00 Special $680.00
---
REPRESENTING THE USA AND CANADA!!
Call 206-842-0360 for more info or to put in an order!
Skype support included!
High Speed Sketching in Creo? What?
Please visit our newsletter series:
IronCAD offers much more than the basic Solidworks clones!
Leverage Your Engineering Data throughout your Organization!
Leverage Your Engineering Data - Sales, Publication and Marketing
Leverage Your Engineering Data - Manufacturing
Checking, Design Review, Manufacturing and Data Extraction
Simplifying Your Design Process
---
TECH-NET Engineering Services!

We sell and support IronCAD and ZW3D Products and
provide engineering services throughout the USA and Canada!