Enjoy our latest article!
3D CAD Modeling Techniques
Feature Based Modeling!
Streamlined Sketching!
Defined!
---
Differences in Imported 3D CAD Data,
Using Dual Kernels, Repair Options
and Added Direct Edit Flexibility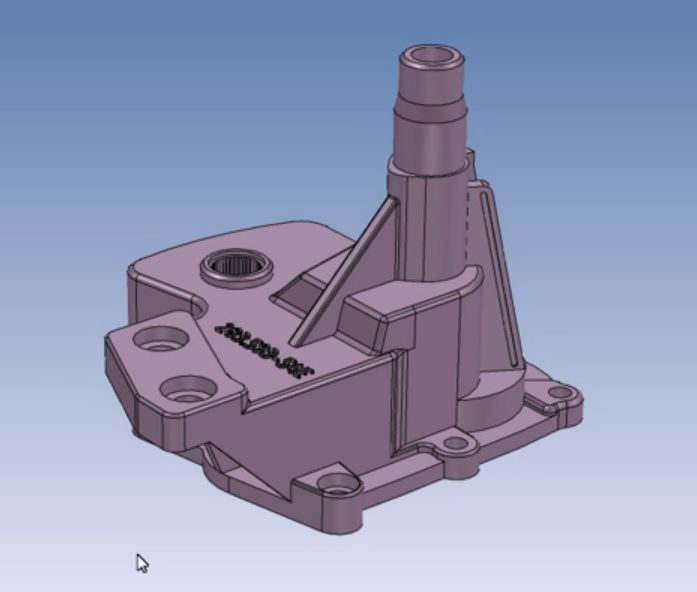 When working with imported models it is necessary to have robust direct edit functionality. Adding the benefits of the two major solid modeling kernels adds a much more direct edit flexibility. IronCAD offer the only true integrated history/direct edit 3D CAD design system. Both design paradigms are readily available in the design process.
Having both the Parasolid (.x_t) and ACIS (.sat) solid modeling kernels as options when importing data will make a difference with a ZW3D, Creo, Solidworks, Solid Edge, Catia 4/5/6, NX, Inventor, STEP, IGES files or any other solid modeling program. Both kernels handle the import and repair a bit differently. Having a system with only one option will limit your options. IRONCAD also supports various repair options such as stitching (normally done automatically but there are specific commands for sew and solidify (which stitch and sew together surfaces), Patch, Statistics, and Direct Modification commands.
Lost In Translation - A Guide to 3D CAD Translation Formats
Here is a video using both the Parasolid and ACIS on the same file. You can see both options yield different results. Some of the repair options have also been highlighted.


Therefore we feel that the dual kernels provide better options for users. We we offer several repair tools to help correct data if needed. When using imported data it is worth noting what the intent is for the geometry. If you are importing and using it as a reference to build around, IRONCAD provides advanced tools to lump data into a single node that can be referenced by other objects to improve performance since it is not necessary to have many surfaces in the structure that can hinder the performance (and we build this into a single file to avoid cluttering the file system with many objects that may not be necessary). So you have both capabilities for editing imported data as well as reusing it for reference which may not be found in other applications.
Download IronCAD and import any of your parts or assemblies and see how they come into one single file. Then instantly start modifying them with the industries only robust integrated history and direct edit 3D CAD system.
For more information or to download a fully function copy of Ironcad
---
IronCAD vs Solidworks and the Pro/e Paradigm
Where does your system stand?

The Worst to Best CAD System and Why!
---
TECH-NET Engineering Services!





We sell and support IronCAD and ZW3D Products and
provide engineering services throughout the USA and Canada!

Why TECH-NET Sells IronCAD and ZW3D




---