---
JT/.jt: Siemens Software
JT (Jupiter Tesselation) is an ISO-standardized 3D data format and is in industry used for product visualization, collaboration, CAD data exchange and in some cases also for long-term data retention. Yeah, Right!!
I have never used this translator but is seems to have ties to PLM and able to be generated by the major packages with a certain level of compatibility and association. Sadly, trying to use translators as an engineering standard is a very poor solution, due to the requirement that they have to be saved in this format. I suppose it could be used with strict guide lines. But all getting on board would never happen. The arrogance of the high end CAD systems cannot be matched.
IronCAD Trans includes this format. ZW3D offers it as an option.
---
When in DOUBT!!
USE STEP FOR SOLIDS, IGES FOR SURFACES, DXF/DWG FOR 2D!
---
Direct Native File Translation
The best translation is direct native file translation. Both of our product offer access to all the popular CAD programs plus all of the standard neutral formats. You can import a part/assembly and translate it to a different format or modify the parts or assemblies directly. The assemblies come into one file so you do not have to worry about tracking parts.
Imports Creo (Pro/e), NX, Solid Edge, Solidworks and Inventor
Imports'/exports Catia 4/5
The Worst to Best CAD System and Why!
---
PMI (Product Manufacturing Information)
I thought I would move the discussion to PMI. Today many of the large companies are moving to MBE (Model Based Enterprise) and are using PMI to release their engineering documentation. This has caused a huge problem with duplicating our engineering documentation. The image below is a sample Catia 5 PMI file from a large aircraft manufacturer imported by ZW3D. The following article shows how this company is trying to utilize PMI, it is not a pretty picture.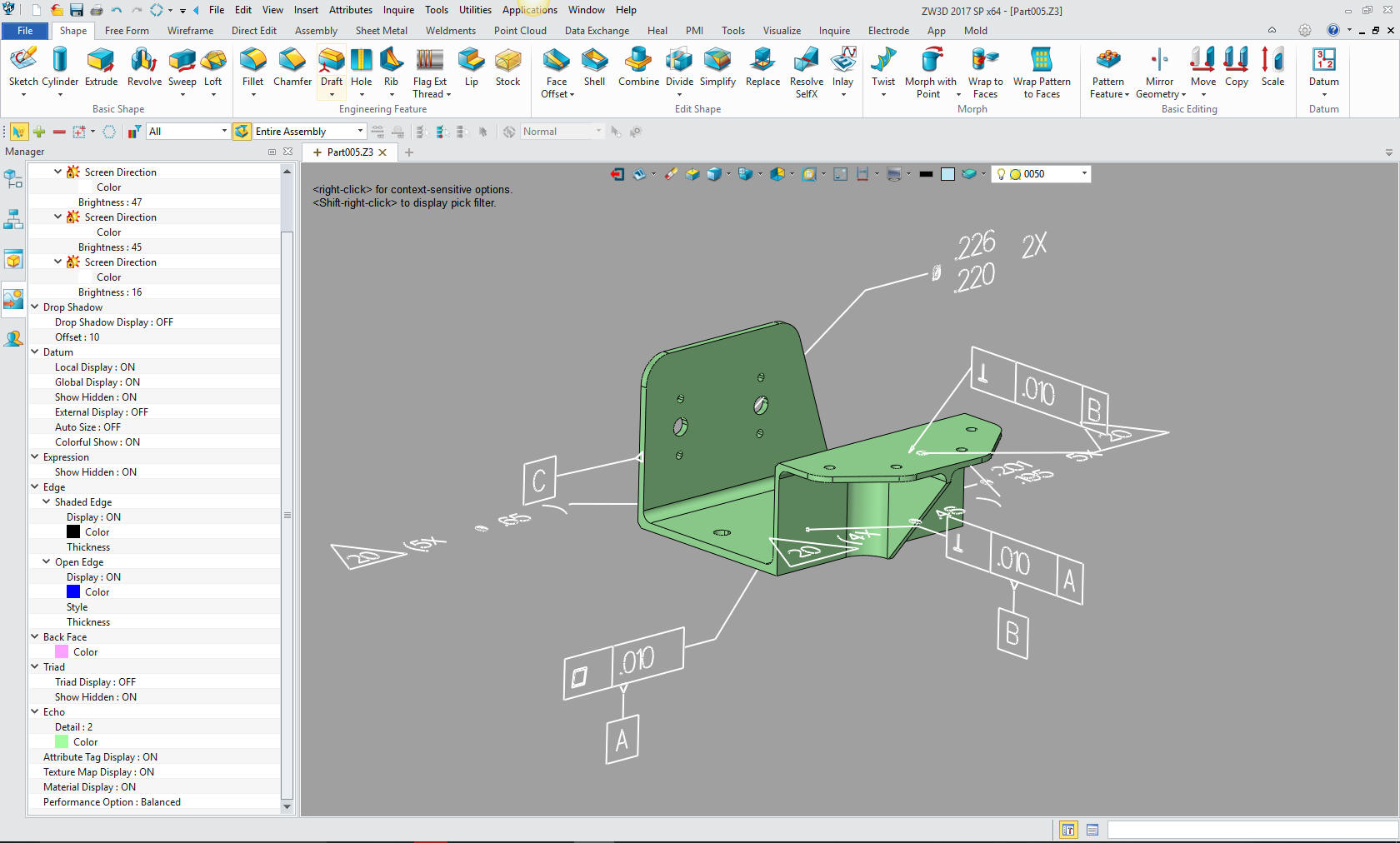 PMI was developed to have a single document instead of having the separate AID (Associated Information Document) (drawing) at the time we were delivering paper prints. Sadly, the PDF was just around the corner basically eliminating any need for this format. This is truly a joke on the industry! Many still think we are delivering our documentation on paper, not for almost 20 years.
The problem is that the PMI is based on the native CAD file which cannot be standardized. Those that have developed this process do not understand the purpose of engineering documentation.
The purpose of engineering is to deliver concise, complete
and unambiguous standard documentation to manufacturing.
Today there is no free reader for this format. You have to have the native CAD software, a native CAD viewer or a third party reader/importer. This is causing very convoluted solutions. Boeing, having based the total authority of the design on the 3D model, now requires the supplier to purchase a 3rd party validation program ($5,000.00) if they are not using Catia 4 CNC. These hoops are costing Boeing a fortune as compared to the past with the standard drawing as the authroity.
This article is embarrassing in its ignorance.
TECH-NET does offer a very viable solution for reading and utilizing the native PMI.
---
Why buy a translator only package!
When you can have a complete CAD package for the same price.
Starting at $2,000.00
Rental Starting at $375.00 for 6 months!
Import Solidworks, Inventor, Creo, NX and Solid Edge.
Includes PMI Import for Creo, Solidworks, NX and Catia!
Import/export Catia 4/5 and all the neutral formats.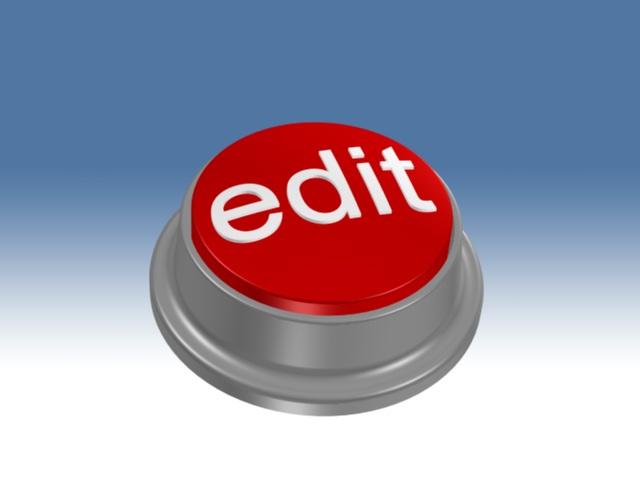 ---