PLM, PDM, MBE, PMI, realistic rendering etc, have little to do with increased engineering productivity, more than likely hinders it. Yet, these are the things the Major CAD systems are focused. 3D modeling functionality basically has hit its end, probably around 2010. I use that date, because it was the year that Solidworks included direct edit functionality. The Major CAD systems know that and have to make 3D CAD more than modeling parts, just to keeping your maintenance current. Autodesk has even given up on that and just went directly to subscription only. It truly time to break the hold they have on us!
The Worst to Best 3D CAD System and Why
---
So how do we establish basic optimum 3D modeling?
Let me show you!
After I did the following simple exercises that started as comparisons for the two CAD systems I represent, IronCAD and ZW3D, to Fusion 360 I quickly realized they turned into a comparison of modeling techniques. Rarely do you find a 3D CAD dealer that is also a professional designer with tens of thousand of design hours in manual (17 years) and 3D CAD design (37 years). Yes a total of 54 years!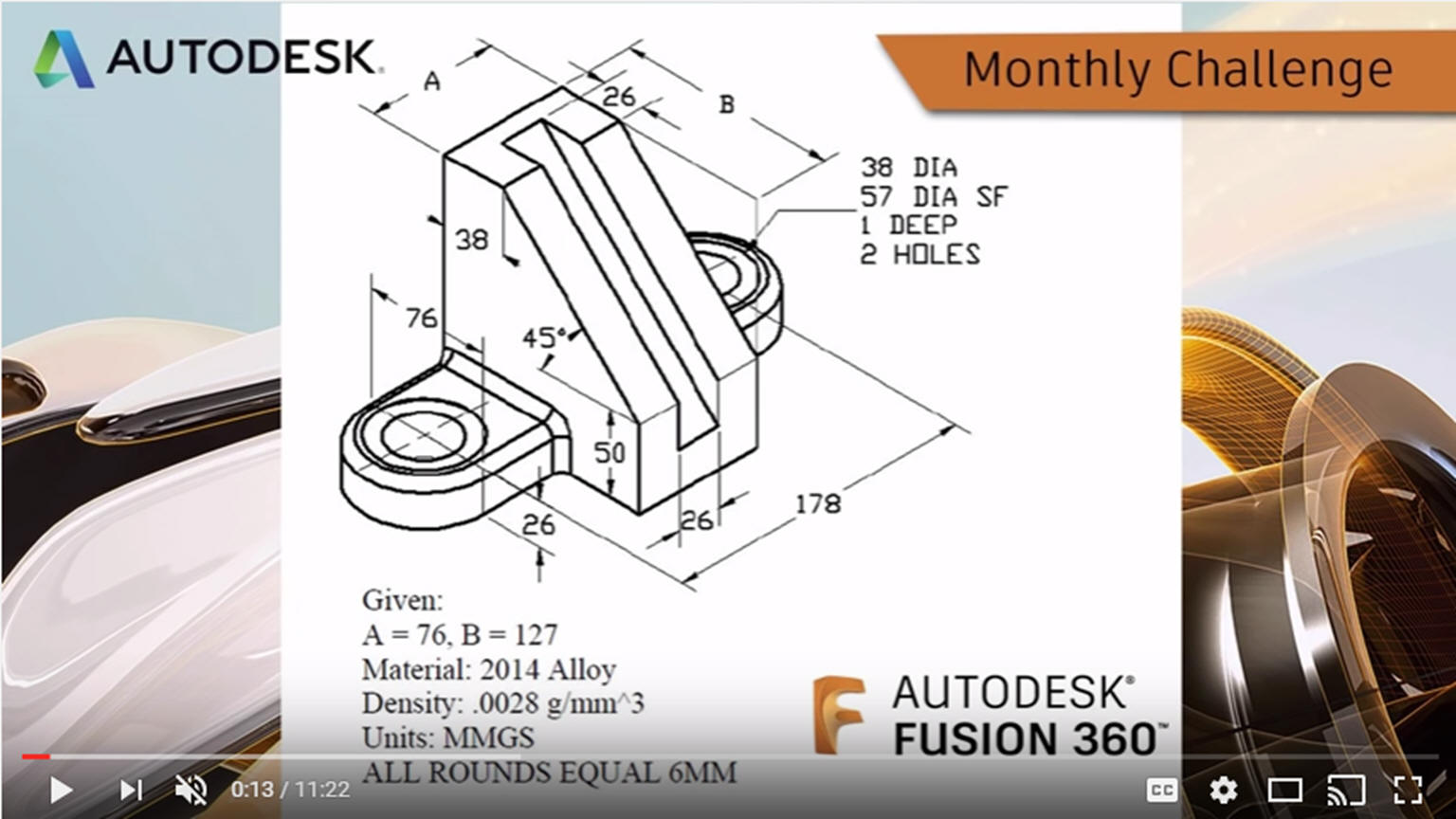 These are the latest lessons and you can see the earlier lessons linked at the end of these articles if you are interested. They show much different modeling techniques that you are probably not aware. I was involved with 3D a almost a decade before the constrained sketching 3D CAD world appeared. I now see that my modeling techniques are much more productive. How do you know if there may be a much simpler 3D modeling process? You watch someone else model.
IronCAD vs Fusion 360 Lesson 8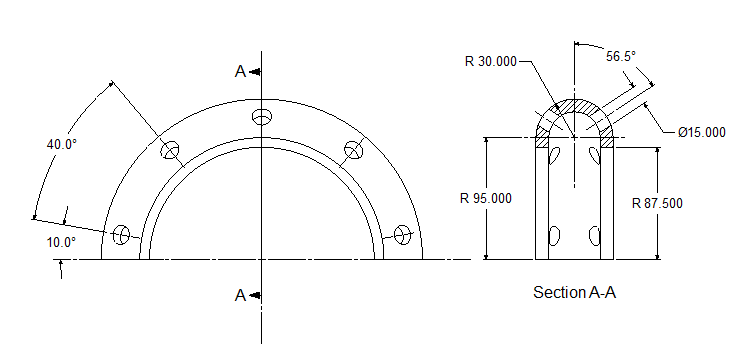 I also found some Solidworks lessons. This is one of the more blatant examples of feature based modeling as compare to extensive sketching.

IronCAD vs Solidworks Lesson Three

ZW3D vs Solidworks Lesson Three
I was shocked at the level of modeling complexity that the Fusion 360, Solidworks, Creo, NX, Catia and Inventor presenters did to make such simple parts. I would have loved to blame the CAD system, but you can see that the presenters have learned only one way to model. An incredible dependence on fully sketched/constrained parts. They must ask this question first "How do we sketch this part" instead of "How do we model this part". This is a mindset! You can see the huge difference in modeling productivity shown in the above lesson comparisons.
Here are all of the lessons which include modeling technique comparisons with Creo, Solidworks, Inventor, Catia, NX and Fusion 360!
3D Modeling Techniques Defined
Now we cannot blame the presenters, they have been trained in the Pro/e (Creo) design process. Sadly, the 3D CAD world has standardized on this dated modeling paradigm and it is more than likely they were trained by 3D CAD jockeys than experienced design professionals. I will tell you if many designers, design with this complexity, engineering is costing a company a fortune depending on the size, of course. Sadly, there is no design standard test that can be done. The Pro/e (Creo) design process is heavily dependent on the intelligence and experience of the designer. But that is just one of the many problems with this design system.
Is 3D CAD Productivity an Oxymoron?
All you want to know about 3D CAD training!
Since the above articles were incredibly popular. I thought I would continue them by creating an assembly in the step by step method I did above. It gives a bit better explanation of what the process is than watching a video. The above ancient drawing will serve as this assembly for this exercise. I used it before to sharpen my skills on ZW3D.
I will be doing parts in each of my packages every weekend. You will not only see the benefits of my CAD programs but a much different modeling technique. I will include a drawing of each part at the end, so you can easily duplicate the parts in your own system. If you don't have a system you can download IronCAD or ZW3D for a 30-day trial.
Yes, both systems offer a bit different, yet more productive way of designing. You will see the use of primitive shapes mixed with sketching. But you can create any of these shapes with streamlined sketching in any of the popular 3D CAD systems and follow along. This exercise is not 3D CAD system sensitive. It truly relates to all 3D CAD systems.
---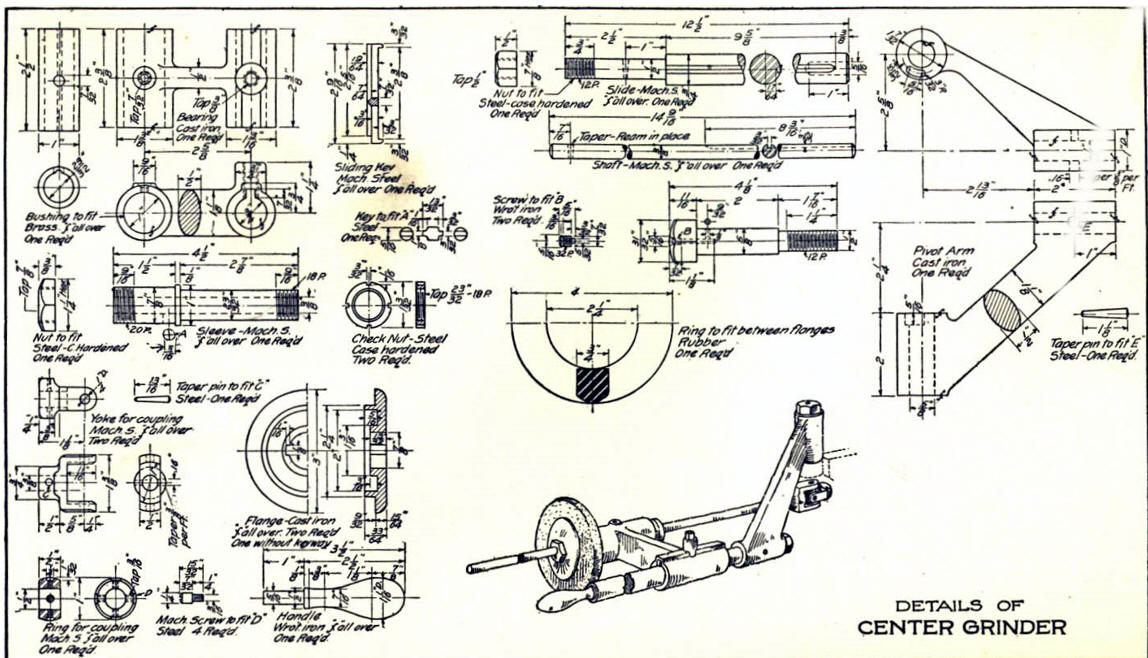 ---
Here is a description of modeling the above assembly in ZW3D.
LEARNING MECHANICAL 3D CAD

Here is the assembly done from the drawing above using in ZW3D Standard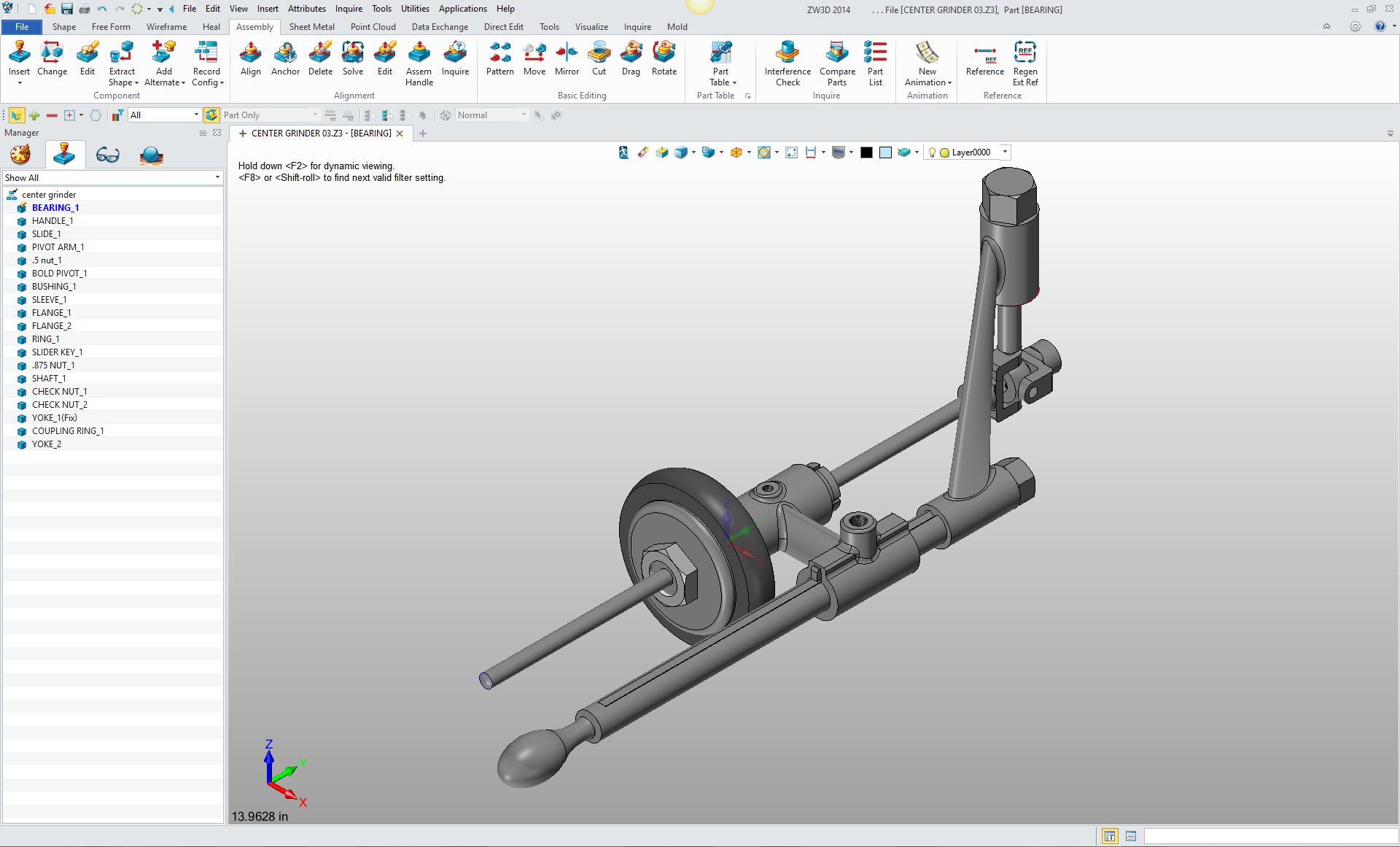 Here is the assembly exported to IronCAD using Parasolids. Notice that the names of the parts and assemblies are part of the import. This is the advantage of the parasolid translator.

Lost In Translation! A Guide to 3D CAD Translation Formats.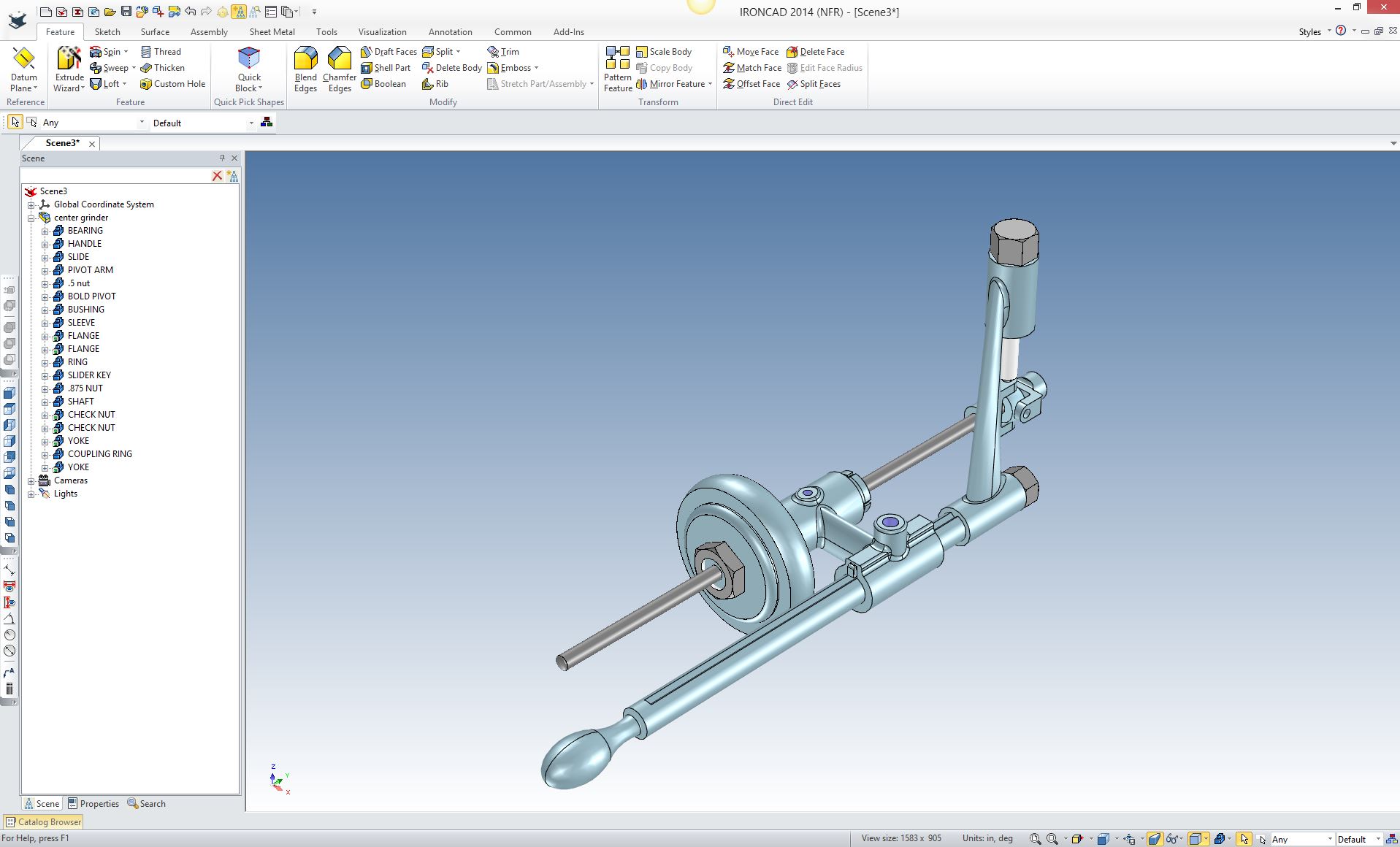 I hope you can review this project as I create these parts in the assembly as top down or in context modeling. Not only will I show you a different modeling technique I will show you the incredible advantage of designing in a single model environment. This assembly will be in a single file in both systems.
This is a great exercise if you a budding engineer and are serious about developing your engineering and design capabilities. You will see now these parts were designed and how they work. Also make you very familiar with reading drawings.
---

If you would like to try IronCAD or ZW3D, please download either package or both for a 30 day evaluation. I only ask for your information to inform IronCAD and ZW3D that TECH-NET, Inc. has sparked your interest in our products.
3D CAD Systems Working Together
For more information or to download IronCAD or ZW3D
---
If you are interested in adding professional hybrid modeling capabilities or looking for a new solution to increase your productivity, take some time to download a fully functional 30 day evaluation and play with these packages. Feel free to give me a call if you have any questions or would like an on-line presentation.
Joe Brouwer
206-842-0360