STANDARDIZATION! THE FUTURE OF 3D CAD?
10-5-16


I have to preface this article with a comment.


3D CAD has been here for over 37 years and on the PC for over 34 years!


With the release of direct edit functionality by the major CAD companies I thought we were now moving toward a place where we could have at least a standard on the 3D model. Sadly, the major companies have even dug in deeper making sure there is very little compatibility between the current popular Pro/e clones. The Pro/e Clone cannot incorporate the direct edit functionality in the design process. So we are still looking for that interest to standardize our engineering 3D modeling process. We cannot depend on the major CAD programs. It has to come from an effort by the major players in the Industrial/Mechanical industry. We need the Boeings, Airbus, GM, Chryslers, Ford, etc. to step back and see that their engineering process has become overly complex thereby increasing the engineering to manufacturing costs immensely. As one that has experience the high level of productivity provided by a proven standard engineering process, I fear that there is just not enough applicable knowledge to even see that this is a problem.

Please read my apology to the Solidworks user.
Solidworks Users are "NOT" Stupid
Welcome aboard Solidworks (Rewrite)!
---
B.C.: Before CAD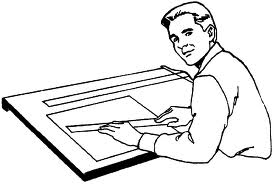 Yes, many, well not so many, of us were doing engineering before 3D CAD. What was used? Oh, yes the drawing! Everything was designed with separate orthographic views. The drawing was the only document needed or actually available. They made BLUE PRINTS. I remember working at Boeing in the late 60's and checking out all the blue prints (copy of drawings) that were necessary to modify or create new parts.


I left Boeing to go job shopping (Contract Engineering). Years later I came back to Boeing, but now they were using microfiche. We would look up the drawings on cards and print the drawings we needed. Then if we need to modify the drawings or needed them to trace an existing part we would check the originals out of the vault (Yes, it was a Vault). Boeing utilized undimensioned drawings, mostly sheet metal part (flat patterns) and frames and basically photographed the the graphics on to metal to make the tools.

Many of you are laughing saying we all know that, but realize, many of today's designers have never made a scratch drawing, never used 2D/3D wireframe and maybe no surfacing, working only with Solid modeling.


---
The drawing provided the two standards in one system
.
Standard Drafting Procedures:
Drawings were the domain of the Drafting Group. Draftsman were trained in all the standard drafting procedures. At Boeing you had to know all procedures before you started working in the company, we had many design standards and manuals
(The Boeing Junior Design Manual)
that were unique to Boeing. Like, you never showed detail of a bolt, screw, nut or any fastener, they were shown as a centerline crosshair on the drawing. You had to try to match the printing on the existing drawing. So we proceeded to create drawings based on universal and company standards under the close scrutiny of the design/drawing checker or lead engineer. No engineer, beside the new engineer, did drawings. Basically the tools of the job were a drafting board, mechanical pencils or pens, scale, compass, a variety of templates, French curves, splines, triangles and maybe a drafting machine. Many of those tools actually drove the standardization of the design.
I was a road shopper (contract engineer)!
Have Drafting Machine - Will Travel!
Inspection:
Data Verification?
The Drawing provided all the information required to create and inspect the part. Part verification??? It was all recorded on an ADCN (Advanced Drawing Change Notice) or on the DCN (Drawing Change Notice) Drawing Revision. Many companies call these ECO (Engineering Change Orders). Simply, clear concise document control.
Check out To Draw or Not to Draw , Redefining 2D/3D and The ADCN vs MBE
The only purpose of engineering is to make available concise,
complete and unambiguous documentation to manufacturing.
My First 17 Years or "How did we do it without 3D CAD!"
A3DC: After 3D CAD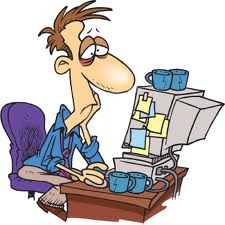 I am not going into another history of 3D CAD (I am sure to your relief). TECH-NET has been selling and supporting 3D CAD/CAM hardware and software and providing engineering services for over 32 years. I have seen it all.
Standard Drafting Procedures:
Today, what is the requirement for a design job!
The Death of the Draftsman or "Where has all the talent gone?"

Educating the New 3D CAD Engineer - 2015
What 3D CAD system/systems are you experienced?
Yes that is the first question. Today a company really can not afford to train an individual on a new 3D CAD System. Creo, Catia and NX can take up to half a year to get up to speed. More than a year to get proficient. Just imagine (many of you don't need to imagine because you are living it) losing an expert user and designer and bringing in a less experienced person to follow up on maintaining and creating new design. The large companies are now recognizing the enormous hidden costs. You will hire someone on a resume that prior to 3D CAD you would never hire because his/hers engineering discipline was in a different area. Personally, being in aerospace, I got a job doing plastic product design. Only because I knew Computervision (Which was great, plastic product design is the most fun 3D CAD design).
Engineering Yesterday & Today
Engineer's Job Description
The Search for the Purple Squirrel
Creo, Catia, NX, Solidworks, Solid Edge, Alibre and Inventor are all basically Pro/e Clones and CANNOT edit each others models!!!
31 Years of 3D MCAD Incompatibility - The New Generation of 3D CAD!!
Is 3D CAD Productivity an Oxymoron?
Let's say your company uses one of those system. You now have limited your potential employee to having experience on your system. If you see an applicant with the desired engineering experience but is not familiar with your system, you will have to have access to training to get him up to speed which could take months maybe up to a year.
In the beginning many companies that were using Pro/E felt like they were becoming Pro/E training centers. Many designers (seeing their new value) would learn the system and demand a higher wage or start looking for a new job. Even today many companies are at the mercy of the experienced user.
The user has a vested interest in making sure a company is saddled with an ineffective and difficult system. So now a company has a choice, bring a person in because of the 3D CAD system and train them in engineering discipline of your industry or train them on your 3D CAD system. Wouldn't it be nice to be able to bring that design expert in and have him/her up to speed within days?
SOLUTION? Direct Editing or Explicit Modeling!!
Just hear what PTC, Siemens, Autodesk and Dassault are saying in their ads about direct edit modeling. Can Catia be far behind??
PTC CREO DIRECT
Easy to Learn
Easy to repurpose design
Lightweight - Smaller file size
Flexible
Rapidly evolve and explore designs
Maintain flexible design teams
Work with multi-source CAD data
Rapidly iterate designs
Siemens/NX/Solid Edge ST (Synchronous Technology)
Design experience 100X faster than closest two competing CAD systems
ECOs in seconds vs. hours
Biggest CAD breakthrough ever
No remodeling -- Edit foreign CAD data faster than in native package
Autodesk Inventor Fusion
"3D Modeling for Rapid Design Changes"


"Autodesk Inventor Fusion is 3D modeling software that showcases intuitive direct manipulation capabilities for unrivaled ease of use. By uniting direct modeling and parametric workflows, Inventor Fusion offers the best of both worlds. Designers can freely explore complex shapes and forms while maintaining the underlying parametric history. Inventor Fusion makes it easy to open and edit 3D models from almost any source and incorporate them into your design, enabling rapid design changes without limitations."
Solidworks
SOLIDWORKS 3D CAD software gives designers simple ways to quickly create and adjust 3D model geometry using direct model editing. Simply click on the model geometry and move it, speeding up design, saving time and development costs, and increasing productivity.
Dassault Solidworks Conceptual Design
INSTINCTIVE - Design the way you think with agile, instinctive design tools in a structureless modeling environment with direct editing.
---
Try it today!!!
If you have Solidworks, Inventor, Solid Edge, Creo or NX. You can use direct edit functionality today in your design process. Step out of the box and increase your productivity especially when you need to modify your parts.
Update 5-4-16

I was a bit too enthusiastic with the above statement. I have found that direct edit functionality, while available in the above programs, can not be used effectively or productively in the design process. We will have to move to a more flexible 3D CAD paradigm that has both history and direct edit available in the design. At this time there is only one: IronCAD. We will never get to a standard with the Pro/e clone.
---

Standard Drafting Procedure: A wider employee pool.
Yes, explicit modeling is the future and the solution. All of the above problems with incompatible 3D CAD systems is solved. It takes just days to get a designer up to speed on an explicit 3D CAD package, no matter what system he/she is familiar. Like the mechanical pencil, compass and triangles we now have a very familiar set of tools. No complex feature history to sort through, just instant productivity.

Reusing Data. Incredible cost savings.
With explicit modeling you don't care where the part was made, even if they were made in a history based system. You can instantly start being productive. If your company needs to talk to many customers, suppliers or vendors using different systems, you cannot afford not to be using an explicit modeling system. There is really nothing more to say, the writing is on the wall.
More Future!! Creating the data information standard.
PLM, PDM, Drawing, etc.
So at this time now that we have a standardization of 3D CAD solved. How do we standardize data? Yes we can now read the 3D model. But how do we get the tolerancing, material, specs, rigging instructions, etc.
A few CAD systems, including ZW3D, have an integrated AID (drawing). Imagine how that would make PDM so much easier.
We still have the problem with PLM (Product Lifecycle Management). This was all done by the drawing in the past.
What do we do now???
The 3D part.
The PDF AID (Associated Information Document) Formerly call "The 2D-Drawing"
The PMI (Part Manufacturing Information)
This all has to go together. We need a system where all this data goes in one document. With the new explicit modeling system we can start creating a standard that can be readily available.
Large companies with large multiyear projects need a PLM system. This needs to assemble the product and keep track of all parts and assemblies and the changes.
Please take a look at these related articles

The Embedded Title Block! A PLM Solution!
The Ultimate Document Control System
---
CONCLUSION: Try this Direct Edit Modeling design approach today!!
In this article I show a modeling technique
I have coined "StreamLined Sketching and Feature Base Modeling. You can see comparisons with Creo, Catia, Solidworks, NX and Fusion 360 and a 5 to 10X increase in productivity.
3D Modeling Techniques Defined
After a while these time consuming processes become normal, time to do a job, time to modify a job, etc. We don't have to wait for the other systems to play catch up, you can start increasing your productivity today by incorporating this new design approach in you design process today! Look at the advantages of IronCAD and ZW3D:
IronCAD
IronCAD vs Solidworks and the Pro/e Paradigm
1. Easy to learn and use!
2. Familiar operations (Allowing new designers/engineers to get up to speed fast!)
3. Easy to modify parts and assemblies (No matter where they were created)
4. Design on the fly (No design intent required)
5. Incredible flexibility
6. Standardization (Parts can be modified in any system)
7. Single Model Design Environment. Design parts and assemblies in the same file.
8. Drag and drop design from standard or custom catalogs.
9. Easy to manipulate features, parts and assemblies with the incredible Tri-Ball.
10. Integrated rendering, animation and kinematics.
11. Copy and paste parts and assemblies from different files.
12. Imports all of the popular CAD native files
Download IronCAD to give it a try. But realize this is not based on the sketch, sketch, constrain, constrain world of the Solidworks clones.
IronCAD Self-Paced Training Guide - Introduction
For more information or to download IronCAD Today!
ZW3D
1. Easy to learn and use!
2. Familiar operations (Allowing new designers/engineers to get up to speed fast!)
3. Easy to modify parts and assemblies (No matter where they were created)
4. Design on the fly (No design intent required)
5. Incredible flexibility
6. Standardization (Parts can be modified in any system)
7. Multi-Object Design Environment. Design parts and assemblies in the same file.
8. Easy to use and productive primitive shapes
9. Integrated AIDs (drawings)
10. Imports all of the popular CAD native files including PMI
Download ZW3D to give it a try. It is very similar to the popular Solidworks clones. You will be up and running in no time.
For more information or to download ZW3D Today!
---
Take a look at my other articles on this subject
Universal 3D CAD Compatibility is NOT Here!
---