3D CAD
PRODUCTIVITY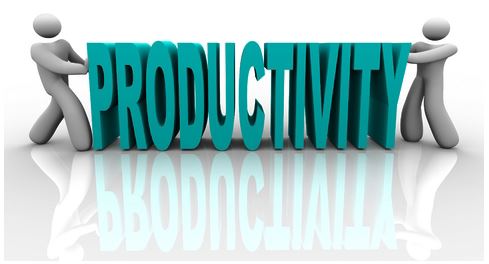 Over the last 34 years 3D CAD slowly moved from 3D Wireframe, to Surfacing, to Solid Modeling. Most design is being done with Solid modeling, mixed with a bit of Surfacing and requiring all three for Hybrid Modeling and Reverse Engineering. We start with the showing the limitations of the current Pro/e (Creo) clone History only environment, add the highly productive Direct Edit Functionality and then to the incredibly flexibility of Hybrid Modeling.
We have been providing a much more productive 3D CAD solutions over 20 years. We show the comparison to the Pro/e (Creo) Clone.
The more popular articles are denoted in Purple

New articles denoted in Red
---
It all starts with Training
All you want to know about 3D CAD training!
(But were afraid to ask!)
Educating the New 3D CAD Engineer - 2015
Want to Learn 3D CAD from Scratch?
Engineering Technologist?
Engineering Technician?
The Millennial 3D MCAD Engineer
Should the New 3D CAD Engineer Learn Drafting?
---
3D CAD Productivity
Is 3D CAD Productivity an Oxymoron?
3D CAD Single Model Design Environment
Conceptual Design - Which CAD Paradigm is Best?
The Lost 3D CAD Paradigm!
How I Found Freedom in an UNFREE 3D CAD WORLD!
Five Functions that Increase 3D CAD Productivity!!
Showing Differences in Import Using Dual Kernel and Repair options.
3D CAD for the Industrial and Product Designer
Are You Stuck in a 3D CAD Wagon World?
IronCAD vs Solidworks and the Pro/e Paradigm
Lost In Translation!
A Guide to 3D CAD Translation Formats
All About Telecommuting with 3D CAD
The Company Wide Enterprise Graphic Solution!
IRONCAD COMPOSE - Configure/View/Communicate
IRONCAD/INOVATE - Review and History
Learning IronCAD in ONE Minute!
---
Direct Edit Functionality and Interoperability
Adds the Required Design Flexibility and is a Must for Suppliers
29 Years of 3D CAD Incompatibility
The New Generation of 3D CAD!!
Next Generation 3D CAD
Technology Applied!
Next Generation 3D CAD!!
The Win-Win Solution!!
Standardization!!!
The Future of 3D CAD!!
Welcome aboard Solidworks: Updated!
Welcome aboard Solidworks Rewrite!
Solidworks Users are "NOT" Stupid?
Universal 3D CAD Compatibility is not Here!!
Direct Editing Relief
For Solidworks and Catia 5

3D CAD Systems Working Together
Talking to Catia!! and other Popular 3D CAD Packages
Catia 4.5 = The Catia incompatibility Solution
Direct Editing Relief
For Solidworks and Catia 5
3D CAD Systems Working Together
The 3D CAD Translator
with an EDIT BUTTON!
INOVATE TRANS
The only 3D CAD Translator
with an Edit Button
---
Hybrid Modeling
Required for Effective and Flexible
Advanced Industrial Design and Reverse Engineering
Beyond Direct Edit:
Surface and Hybrid Modeling
The Most Incredible Presentation of Hybrid CAD Modeling, Ever!!
---
Here are other Viewpoints on the 3D CAD Industry
---
TECH-NET Engineering Services!

We sell and support IronCAD and ZW3D Products and
provide engineering services throughout the USA and Canada!
---
If you are interested in adding professional hybrid modeling capabilities or looking for a new solution to increase your productivity, take some time to download a fully functional 30 day evaluation and play with these packages. Feel free to give me a call if you have any questions or would like an on-line presentation.